Mission:
A US Photonics client was seeking to increase its market share in the commercial and government sectors, and to significantly enhance and improve upon its previous marketing and advertising strategy in 2017 and beyond.
The B2B technology company was concerned that its marketing activities in recent years had been lacking; their previous agency had been running largely the same ads in the same publications, in print and digital channels, and attending the same trade shows and industry events that it had in the past.  They lacked a strategic marketing plan, and did not leverage any form of content marketing.  The company had little insight into the effectiveness of their marketing efforts, lacking a clear way to effectively analyze and measure their marketing programs.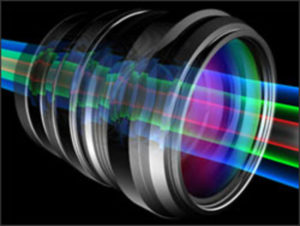 They were hoping to find a new, much more impactful and dynamic approach, by seeking an agency which could bring its expertise to develop a robust, modern marketing and advertising plan to deliver measurable results – and to continually optimize their programs over time.
The client was seeking an experienced marketing agency and consultant with expertise in the technology sector to achieve their strategic business goals, and they chose Blue Wave Marketing in January 2017 to be their corporate marketing and advertising agency of record.
Results:
The results that Blue Wave has delivered to our client over the past several months have been outstanding and are detailed below – including a 53% increased in website sessions compared to the same period a year earlier, and a significant 28X cost-per-click savings for the digital campaign Blue Wave ran vs. the previous year's campaign run by the prior agency.
The first step we recommend was the development of a Strategic Marketing Plan which included a customer market survey, the advertising plan, a content marketing strategy and a range of other key elements. Through this process, we: researched and analyzed their business and the competitive market environment; developed and wrote the Marketing & Advertising Plan; implemented the Marketing & Advertising Plan; and continually measured and evaluated results to optimize for best results.
Blue Wave Marketing instituted a wide range of new initiatives which included:
Creation of a new advertising campaign focusing on their unique capabilities
Development of advertising messaging which promotes the company's differentiating strengths in the industry
Content Marketing strategy development & implementation
Online Marketing & SEO strategy development
Customer Market Survey
New email campaign strategies to reach a significantly wider audience
Capturing new markets & business opportunities
Growing existing client business & existing customer retention
Marketing integration in coordination with Sales
Increased brand awareness
New customer lead generation
Development of a variety of multimedia assets, videos and campaigns 
The results speak for themselves; for this year of 2017 to date vs. one year earlier, as a result of Blue Wave's initiatives, our client has seen:
538,285 new online impressions
Increased page views by 49% compared to the same time a year previous
A 53% increase in users and a 53% increase in sessions vs. the same time a year previous
A pay-per-click campaign which saved our client significantly vs. the campaign their prior agency ran the year previous: a 28X savings in cost-per-click
Produced animated explainer video to increase online visibility and improve SEO
Produced a range of content assets including eBooks and white papers
Rebranded all marketing and data materials for modern, consistent look
Since Blue Wave's engagement, our client has seen a notable increase in website traffic, leads generated, client proposals and revenues.
Please contact Blue Wave today to learn how we can help you optimize your marketing and advertising to drive significant, measureable results and to grow your business.