Once you have developed and optimized your content marketing strategy, and you've created a collection of "epic" content, your job as a content marketer isn't finished. Without the right promotion and distribution, your efforts will have little effect or impact on your bottom line. From this point on, you will need to leverage an effective social media strategy and a powerful content marketing & marketing automation platform to see results.
Social Media Marketing
While 88% of marketers want to know how to measure their return on investment for social media activities, only 42% say they are able to measure their social activities, and 92% of marketers say that social media is important to their business.[1] A critical aspect of your content distribution strategy is measuring the effectiveness of your social media marketing.
Many will ask, "what is the ROI of social media, and how is it measured?". The good news is that today, everything is trackable (and for our company at Blue Wave, we love this question because we are one of the few agencies that track the ROI of our clients' activity).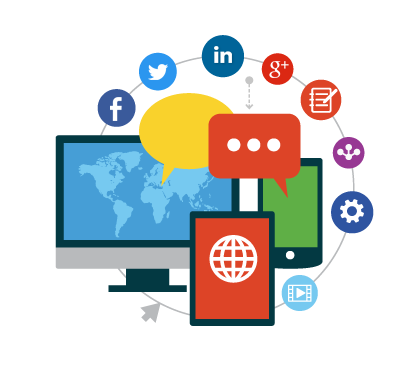 Transforming your business through leveraging social engagement for the promotion of your content takes a fearless approach to marketing that goes beyond just getting you visitors, fans and leads. It gets you sales. True transformation comes with making real connections and showing you care by communicating with people in a way that matters to them. It means telling an authentic story and delivering a brand message that people believe in and want to share with others.
Some of the aspects of your social strategy will include:
Data driven marketing
Digital broadcasting
Influencer marketing
Facebook pixel tracking
Conversion tracking
To develop a successful social media strategy, similar to your overall content strategy, you will need to: (1) Developing a conscientious social media strategy with your potential customers' needs in mind; (2) understand your target market and the social channels they engage most with; and (3) plan and implement your social media strategy to connect people with your brand and message.
Your Content Marketing & Marketing Automation Platform
To develop a robust and effective content distribution and marketing automation strategy, you will need to engage an industry-leading platform to accomplish your lead generation and revenue goals. And, modern marketers today recognize that automation is simply not enough. To provide the most relevant value to the right prospects & customers at every stage of the buyer lifecycle, a new approach is needed.
The content distribution & automation platform you choose for your program must effectively communicate with systems across the entire customer ecosystem and across your marketing stack. You will want a software platform that provides you with the greatest level of integration and deep audience intelligence, enabling your business to make more meaningful customer connections.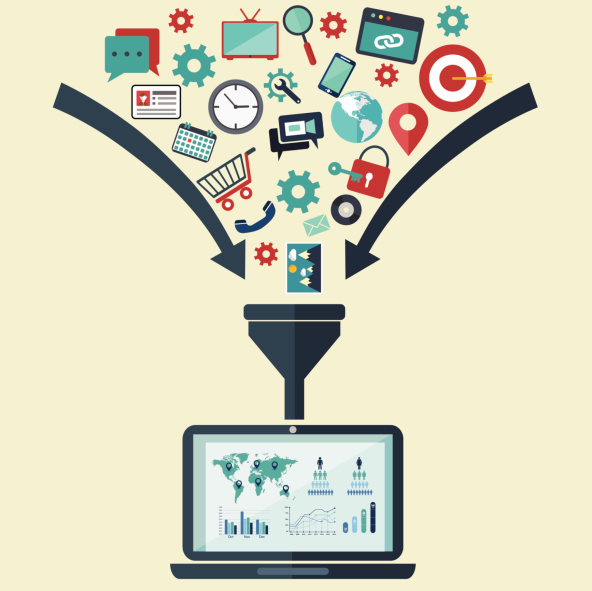 With respect to the topic of marketing automation, marketers using automation software generate 2X the number of leads than those using blast email software and are perceived by their peers to be 2X as effective at communicating. B2B marketers say the #1 benefit of marketing automation is the ability to generate more and better leads, and while more than 60% of marketers use mass email blasts to stay in touch with customers, only 13% are using automation software. Companies who aren't leveraging this marketing technology aren't able to realize the full potential of their content marketing programs.
A robust content marketing distribution platform should feature the following range of capabilities:
Website visitor & session tracking
Landing page & form creation
Automated email streams
Marketing automation workflows
Cross-channel communications
Account-Based Marketing (ABM)
Dynamic email content
Lead and company scoring
Actionable measurement & reporting
At Blue Wave, we recommend our strategic partner Mautic for our clients' content marketing distribution and marketing automation platforms. Mautic is modern marketing automation designed for today's brands and marketers. It extends far beyond email marketing and website tracking, to include: Omni-channel marketing automation (web to mobile to brick & mortar experiences); multi-channel communications (email, SMS, mobile push alerts, in-browser notifications); highly intuitive user interface, easy for everyone to execute campaigns; quick to integrate with 3rd party systems with modern open API framework; and 50+% lower TCO (total cost of ownership) than the market incumbents.
Blue Wave Marketing is the perfect partner for your integrated content marketing needs. We bring over 20 years of expertise, and have developed all kinds of marketing solutions for a variety of midsize to Fortune 500 companies. For a free content marketing assessment and brief demo of our services, call us today!
You can contact us by visiting us at our website or calling us at 617-576-3100.