With the start of a new year, you should consider new ways to promote your company. Branching out in additional avenues will reach a new set of prospects, energize your marketing efforts, and help keep you a step ahead of the competition.
Here are three ways you can start promoting your business this year that you might not already be doing:
Blogging
Studies show that blogs have an enormous impact of business websites. Companies that blog regularly have more backlinks and indexed pages on Google, which results in more than a 50% increase in web traffic.
Even if you have a blog already, it's likely that you aren't paying enough attention to it. Here's what you need to focus on to make sure your blog is successful:
Update it regularly, at least once per week. Blogs that aren't updated regularly receive much less traffic than ones that are only updated periodically.
Make it as interactive as you possibly can. Encourage comments, and make posts that are bound to lead to discussion. Make sure to respond to comments on a regular basis. If you can transform your blog into an industry community, it will help your brand immensely.
Encourage people to subscribe by adding incentives to do so. The incentives can be a free consultation, an eBook to download, or some sort of discount on services.
Once your blog is successful, make sure to make use of it. End your posts with a clear call to action to give readers a way to interact with you even more.

Starting a bog isn't a magic button to success, you need to cultivate it with hard work!
Text Messaging
Text message marketing is brand new to many businesses, but it's a great way to bolster your marketing efforts. Here are some benefits of text message marketing that your company could enjoy:
Reach lots of people. While there are about 2 billion email users, studies show that there are over 4.5 billion unique mobile subscribers.
Increase sales and brand loyalty. One year after Starbucks began a heavy text message marketing push, they found their mobile sales increase 75% and the number of app users doubled.
Staying agile. Text messages are instant, and can be crafted very quickly. They're ideal for sending short-term promotions or seasonal messages. If you want to start a new campaign, you can have the message in your client's hands within minutes.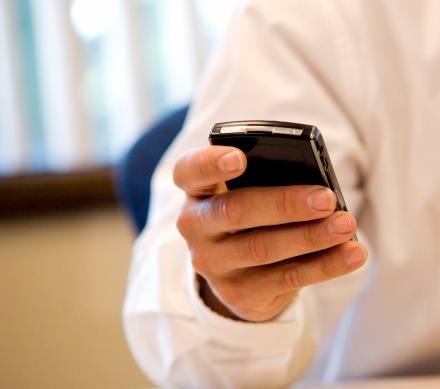 Text message marketing is the best way to get your material right into a customer's hand!
Video Marketing
If your company isn't producing promotional videos, it's missing out on a ton of value. A Forbes.com survey revealed that consumers prefer videos over other traditional promotional media such as white papers, sessions with reps, eBooks, or even free trials.
Beyond that, video tends to have a much better return on investment over other marketing efforts. In fact, more than half of professional marketers believe that the video is the medium with the single highest ROI.
One of the reasons video is so powerful is because it's quick, easy and accessible. This makes it easy for prospects to consume. And because video combines visuals with audio, it's more memorable than other marketing materials that rely on only visual clues.
The biggest hurdle to video marketing is not having the proper experience to make great videos. This is why it's great to have an experienced partner like Blue Wave Marketing, who can work with you to develop a great video campaign, and then create the videos for you!
If you'd like more information on how we can help you with your brand new video campaign, reach out to us by visiting us at our website or calling us at 617-576-3100.