As we've previously discussed, hiring a fractional CMO is a great way to help your business get the marketing expertise it needs without breaking your budget. They help you make marketing a more strategic part of your business and offer you a fresh perspective on where you can reach your audience in a more meaningful way.
One of these new ideas that a strong fractional CMO will bring to the table is known as account-based marketing. Below, we'll discuss exactly what account-based marketing is, why it matters for your business, and what tools you'll need to provide your CMO in order to drive a successful campaign.
An Introduction to Account-Based Marketing
Account-based marketing is the antithesis of many standard traditional inbound marketing tactics. Instead of trying to attract as many individuals as you possibly can, you're strategically selecting targeted accounts and doing everything you can to make significant progress with them. Essentially, you're deciding that a small handful of quality customers are worth your time and effort more than a large quantity of smaller, unknown customers.
Traditional marketing campaigns are simple. You figure out who your target audience is, and develop messaging and content for them. Account-based marketing is more personalized and strategic. Each campaign you create is personalized specifically for that one account. Due to this nature, account-based marketing is usually successful for B2B companies, although B2C companies can benefit from a bit of account-based marketing once in awhile, too.
The Important Benefits of Account-Based Marketing
Account-based marketing drastically reduces the amount of prospects you reach and demands that you pay more strategic attention to each campaign. It takes a lot of hard work and dedication, which is why many businesses tend to ignore it. If you're able to provide your fractional CMO the right tools for the job, however, you'll enjoy plenty of benefits:
Terrific ROI. According to a 2014 survey conducted by ITSMA, account-based marketing delivers the highest ROI of any B2B marketing channel or strategy.
Higher customer retention. When you conduct account-based marketing, you aren't relying on one or two contacts for your business. You'll have access to people throughout an organization. That means you don't have to worry about losing a key account because one person is retiring or moving on.
Customers prefer it. Studies show that three-quarters of all customers want their offers and pitches to be highly personalized. Engaging in account-based marketing gives them what they want, making it easier to engage and close large accounts.
Aligns sales and marketing. Account-based marketing takes a lot of sales strategies and tactics and puts them into the minds of the marketing department. This alignment allows your sales and marketing team to work side-by-side, helping your organization reach its full potential.
Enjoying these benefits with the right fractional CMO is only possible if they have everything they need at their disposal. An account-based marketing strategy requires a great deal of marketing research, networking and strategizing. Here are some of the most important tools you'll need to provide your fractional CMO in order for them to succeed: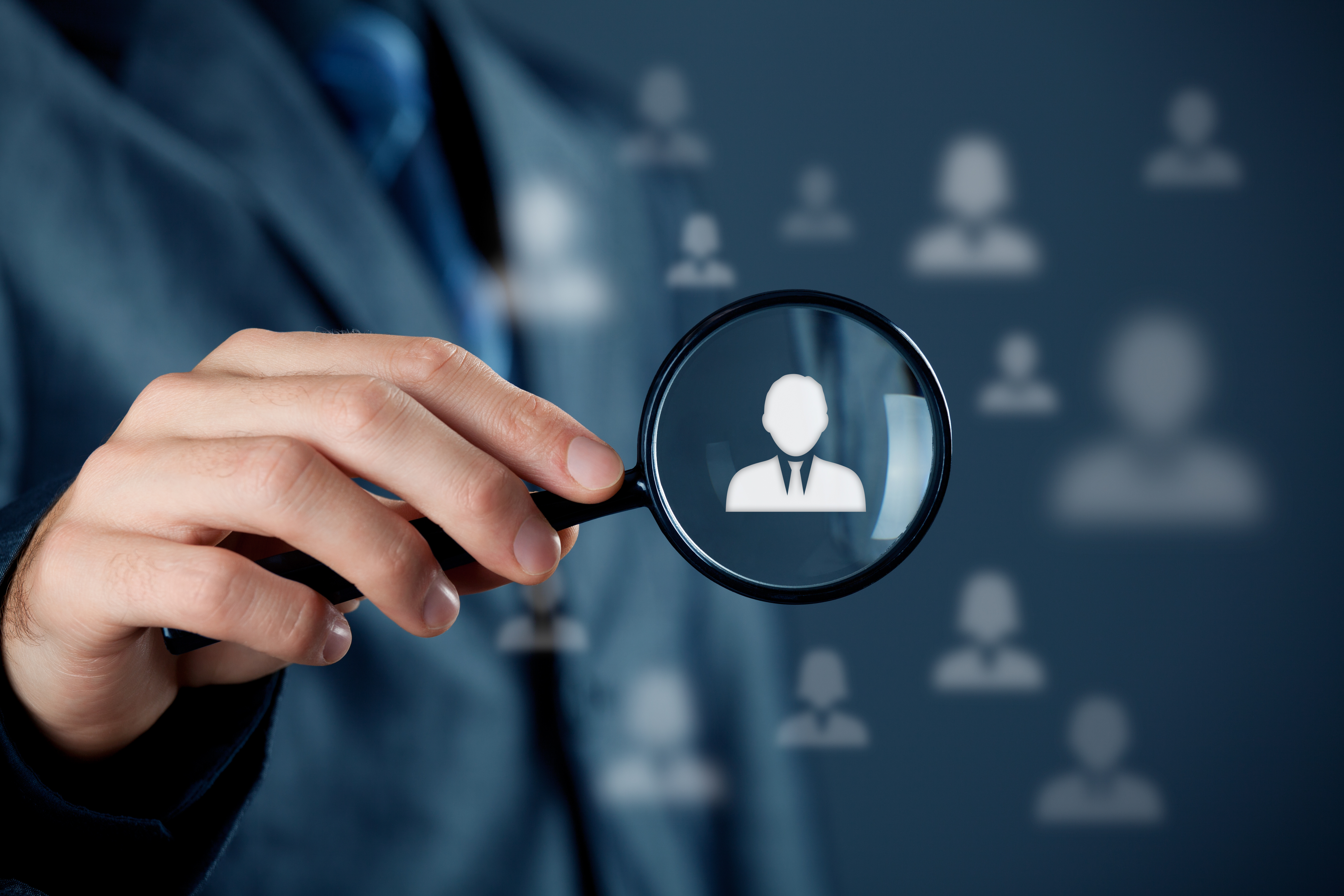 Having a laser-focus on each account keeps your
customers happy and offers plenty of benefits.
Tool #1 – LinkedIn
LinkedIn is a great way to generate inbound leads, but it's also important for account-based marketing. Once you have one connection in an organization, it's easy to search and connect with many other relevant contacts. Because account-based marketing requires many contacts for each target account, this gives you a huge advantage.
LinkedIn has become even more valuable for account-based marketing over the last year as it added an important new feature – LinkedIn Account Targeting. With this tool, you can simply provide a list of the companies that you want to target and you'll be able to advertise to them specifically. They have also bolstered other features of their platform, such as InMail and Sponsored Updates, to integrate with their Account Targeting.
Tool #2 – LeanData
LeanData is a marketing company that focuses specifically on providing account-based tools. One of these tools, Sales Accelerator, allows you to manage and automate lead generation. When a new lead reaches out to you, they'll automatically be connected with the right person based on their account. There's a strong focus on providing your team all the information they need and avoiding duplicate efforts.
Their other tool, Demand Management, focuses more on the analytic side by providing you important reports and data to help you nurture your leads more effectively. Demand Management focuses only on the touches that are most important to your campaign, allowing you to use that information to create campaigns that get results.
Tool #3 – Demandbase
Demandbase is the perfect tool if you're a small or mid-size organization looking to get started with account-based marketing. Demandbase includes everything you need to compete with large organizations by offering a dynamic customer database. It will assist you in creating personalized messages, identifying your best leads, and pinging your staff whenever they need to take action on an account.
Tool #4 – Engagio
If you have an existing customer database like Salesforce or Marketo, Engagio is ideal. It connects with these existing databases, helping you automate and analyze your contacts by account. It even tracks the amount of time your leads spend on your website, allowing you to gauge exactly where their level of interest is.
Tool #5 – PFL
PFL is a great way to incorporate your traditional mailing efforts with your new account-based marketing strategy. All you need to do is identify an account worth contacting and the specific leads throughout that organization. PFL will then automate the mailing and fulfillment, saving you a great deal of time and headaches.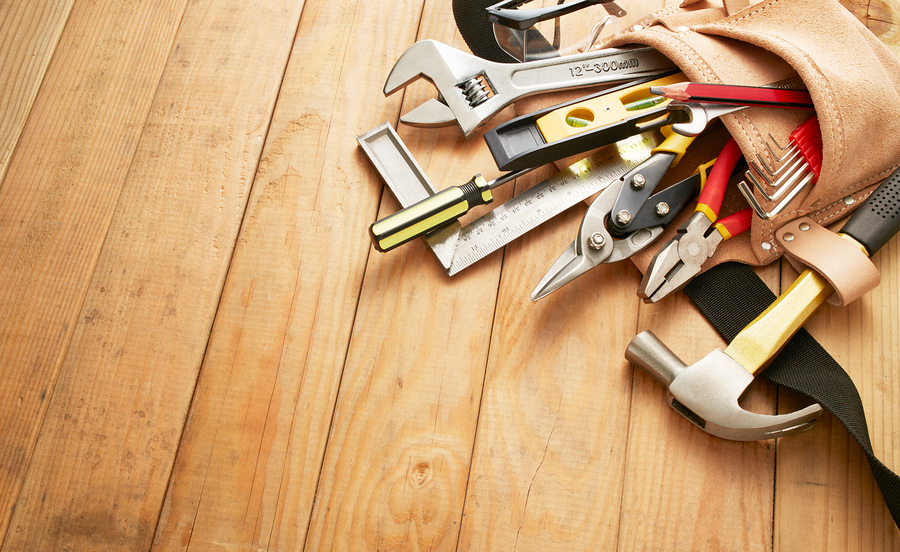 With the right tools for the job your accounts-based
marketing is bound to succeed.
By providing your fractional CMO with the tools outlined above, you'll be able to start marketing with a focus on accounts instead of individuals. However, that isn't the only benefit that hiring the right fractional CMO offers. For more information on how a fractional CMO can help your business, make sure to download our free eBook Why Your Company Needs a Fractional (Part-time) CMO by clicking here.